Land Clearing In Toowoomba
Efficient Land Clearing Services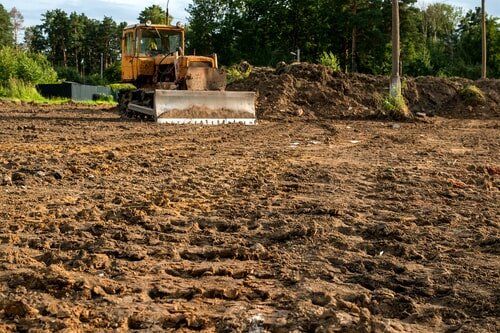 At DJ Tree Services we specialise in competitively priced, comprehensive land clearing for residential, commercial and civil purposes in Toowoomba and Southern Downs.

Whether you're looking for a large plot of land cleared to make way for development and construction, or a residential block cleared for landscaping, from a single tree to an entire acreage of scrub, we can help.

Anything from shrubs, stumps, trees and vegetation to concrete blocks or other obstacles that are impediments to development, can be removed. Regardless of the size of the property, we can clear the ground, preparing it for new construction or infrastructure. Of course, any plants or vegetation you want to keep will not be disturbed.

We do a lot of land clearing work for construction companies, including Hudson Builders, clearing fields and doing site preparations. We specialise in preparing sites for schools, shopping centres, and other commercial and civil building constructions.
We offer 24 hour emergency services and regularly work with insurance companies to restore safety and functionality to properties that have been subjected to severe weather damage.

Using our fleet of well maintained equipment and machinery, we have the ability to efficiently carry out any site preparation or land clearing project.
Rake for 21-tonne excavator
Shears attachments
Stump grinder
Tub grinder
Contact our friendly and helpful team to arrange a consultation or a quote, we're always happy to help.