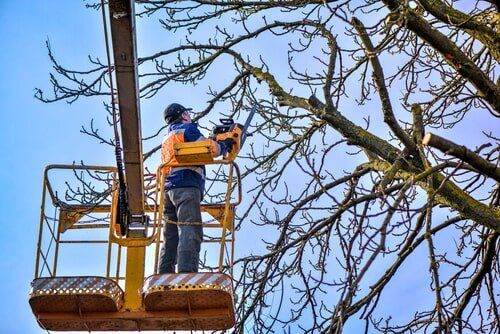 Do your palm trees need their fronds cut back? Does your cacao tree not look as vibrant as it should? The experts at DJ Tree Services in Toowoomba can help extend the life and enhance the health of all of your trees, with professional pruning.

Pruning is a healthy makeover for trees and other plants that aren't flourishing well. Trimming away dangerous, damaged, or stagnant parts of the plants increases their beauty, and their health.
Pruning may be warranted when:
Height reduction is required
Shaping is needed for style or design purposes
Storms or disease have damaged the foliage
Growth is dense enough to be hampering growth, thinning is required to allow air to circulate, providing oxygen for growth
The tree pruning experts at DJ Tree Services are environmentally conscious, we prefer to save every tree whenever it's possible to do so. We can help you with feeding, cabling, pruning, and other services that will enhance the health of the plants on your property.
We also offer prompt and affordable tree maintenance services to prevent or control diseases that can harm your plants, reducing their growth, health and beauty. If we're already at your property for tree removal or pruning, and you decide you want something else pruned or shaped, we can quickly take care of that while we are there.

We ensure all our equipment is well-maintained and up to date, and we strictly adhere to all OH&S regulations, leaving every job site clean and tidy after we've finished. We consider the environment while working on any job and do all we can to minimise any negative impact.

Different types of trees require different care and maintenance services. Regardless of the size of the project, our skilled professionals can take care of the dangerous work for you. We will happily come and prune a single tree or clear an entire tract of land for development.

Call us today to arrange a consultation or quote. We're available 24 hours for tree removal, pruning and maintenance.