Tree Removal in Toowoomba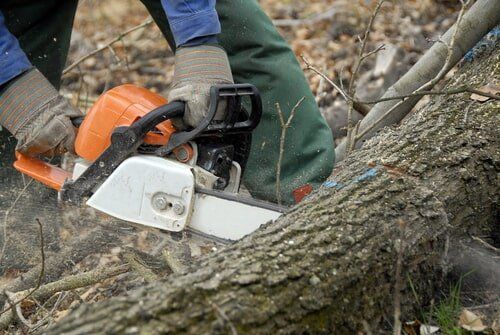 The expert team of professional Arborists at DJ Tree Services in Toowoomba can provide tree assessments to determine whether your tree is damaged or diseased and able to be salvaged or past the point of repair.

If the tree is able to be saved, we will do so in a manner that's environmentally safe, and safe for all other plants around the tree. Having healthy trees on your property is an asset however, if the tree is damaged or diseased, it becomes a liability and can potentially create problems for other plants, trees and structures in the area.

If a tree needs to be removed, the experts at DJ Tree Services can handle the job efficiently and safely. Using our well maintained equipment and extensive experience, we can determine the most appropriate method for removal. We are competitively priced and fully compliant with all OH&S regulations.

Tree removal can be complex and dangerous, it's essential to have a specialist carry out the work to avoid potentially very expensive mistakes. All employees have been Ergon Energy Power trained.
Among our fleet of machinery, we have cranes, cherry pickers, 5-tonne and 21-tonne excavators, tub grinder and stump grinder, to ensure every job is expertly completed. All our machinery and heavy equipment is kept well-maintained and in safe working order.

Observing the work site before starting any work, allows us to assess whether there are any challenges that need addressing first.

Having an old tree removed from your property can be an emotional event and we do everything we can to save a tree, if it's possible, and if that's your preference.

If it's not possible, we will carefully remove it from your property, leaving the whole area renewed and ready to accommodate any plans you have. We can also advise you on the right tree to plant as a replacement. We can even save a piece of the tree for you, which can then be made into a memento.

We're available to be contacted at any time and we offer 24 hour emergency services.